FAN 2010 Photos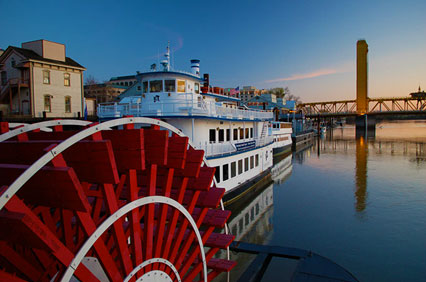 ----------------------------------------------------------
Feehan & Novak Excited About FAN 2010:
"I'm very excited to be putting on a conference with romantic suspense author, Brenda Novak.  We've got an entire river boat to ourselves and plan a weekend of exciting times.  Everyone knows how very obsessed I am with the 1920's.  We're putting on a speakeasy so dress up in something 1920's and come join us for a night of dance, laughter, and cards.  Let's hope we don't get raided!

The following night we'll be having a murder mystery dinner hosted by none other than Brenda herself.  The food is fantastic, the theatre group impressive and the mood ominous.  Just imagine if some of Brenda's creepy characters decide to join us on board! This convention is a tribute to our readers and should be wildly entertaining.  I know we're planning some fantastic gifts and loads of fun.  Hope to see you there."
- Christine Feehan
www.christinefeehan.com
"I'm so excited to be launching FAN 2010 with Christine and to have the opportunity to spend a weekend in Old Sacramento with a hundred people who, like me, love books. I hope you're anticipating the many fun events we have planned as eagerly as I am. I'm especially looking forward to the murder mystery dinner scheduled for Saturday night. I bet the actors will put on quite a show. Who knows, maybe some of the characters from my books will even show up. Along with Christine's Texas Hold 'Em, it's bound to be one of many highlights. See you there!" 
- Brenda Novak
www.brendanovak.com
----------------------------------------------------------
Photo Galleries
----------------------------------------------------------
Special Thanks:
Big thanks to Berkley, Dorchester, Harlequin, & Harper Collins and the following authors for their generous donations to FAN 2010:
Big thanks to our bookseller, Book Lovers! Please visit their store at:

5800 Madison Avenue
Ste. W
Sacramento, CA 95841

Thanks to Judith Paul and Tom Durden for their work on the FAN 2010 Kaleidoscope.
And thanks to our volunteer crew for all their hardwork before, during, and after the convention: Pat Bess, Patty Harrison, Brandy Jones, Cindy Kremple, Peggy McMillan, Sharon Murphy, Pat Walker, Paula Burns.